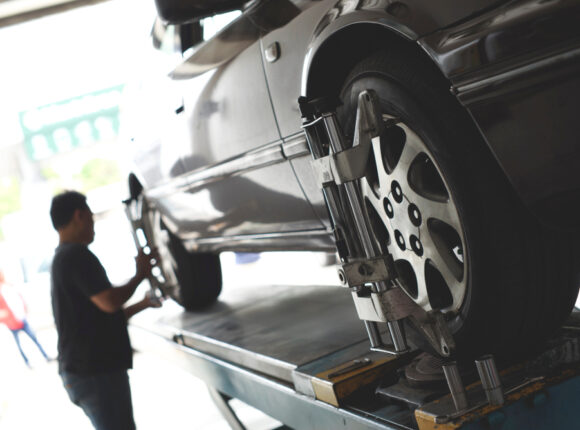 Custom Car/Truck Wheel Alignment in San Diego, CA
Your car's alignment refers to how its suspension is configured. When getting your alignment adjusted, typically changes are done to the toe and chamber to make adjustments. Getting your car re-aligned can be done for a variety of reasons including making adjustments to improve performance, correcting handling errors, racing modifications, and having custom alignments done for car shows or aesthetic reasons.
Stock Alignment Versus Custom Alignment
When having your car's alignment adjusted your options are stock or custom. A stock alignment meets your car manufacturer's exact specifications and is designed to provide good handling and long life for your tires. A custom alignment uses customized specifications that can be used to improve high-speed performance, lower your car, or make other adjustments to how it rides or looks. A custom alignment is often done because you have a specific goal such as showing your car off at a car show.
Reasons To Get a Custom Car Alignment
While the factory configuration and settings are great for regular driving and tire longevity factory configurations are not always the best way to have your car aligned. There are several reasons you may want to have a custom alignment done.
By using Cali custom alignments, your car will allow for flush fitment.
Cars are highly customizable, and with work, you can make your car truly unique. Having a custom alignment such as a lowered car alignment adds to your car's originality and street appeal.
If you have custom rims, you want to show them off, and having the right alignment can do that.
Sometimes you want your car to be different from all the other ones you see on the road every day.
If you regularly enter your car in car shows having a custom alignment allows you to show off customization work, such as rims and wheels.
When You Want The Best Custom Alignment Work in San Diego
At SoCal Suspension, we provide the best in custom alignment and suspension repairs for car owners in San Diego, CA, and other sounding areas. When you need a shop you can trust to provide the highest quality work and the best in customer service, call us today to schedule your appointment.