Lowering Kits in San Diego, CA
At SoCal Suspension, we can provide you with lowering kits that suit your specific needs. Whether you want a low rider or coilover in San Diego, California, we understand how to help and will do what we can to ensure your car rides smoothly without a higher risk of bottoming out or decreased ride comfort. Here's what you need to know about our services before contacting us to get a new low rider vehicle.
Why Make Your Car a Low Rider?
There's much more to making your car a low rider than simply improving its look and making it more challenging and impressive. A high-quality coil over and lowering kit can provide many performance benefits that are more than worth considering. Understanding these advantages may make it easier for you to choose one of these kits for your needs. A lowering kit will provide:
Better road feel when you're driving closer to the ground
Stiffer riding that handles more efficiently and effectively
Minimal role when cornering at fast speeds
Overall better handling and improved traction
Enhanced aerodynamics and bettered gas mileage
Decreased rollover risk when driving off-road
Improved look and feel, depending on your car taste
These many benefits can transform your vehicle almost overnight and make it a more enjoyable and fascinating vehicle. As a result, you might take it out for regular cruises more often and even enjoy showing it off to friends. We promise you that many of your friends, if not most of them, will be intensely jealous when they see your excellent low rider with its powerful coilover.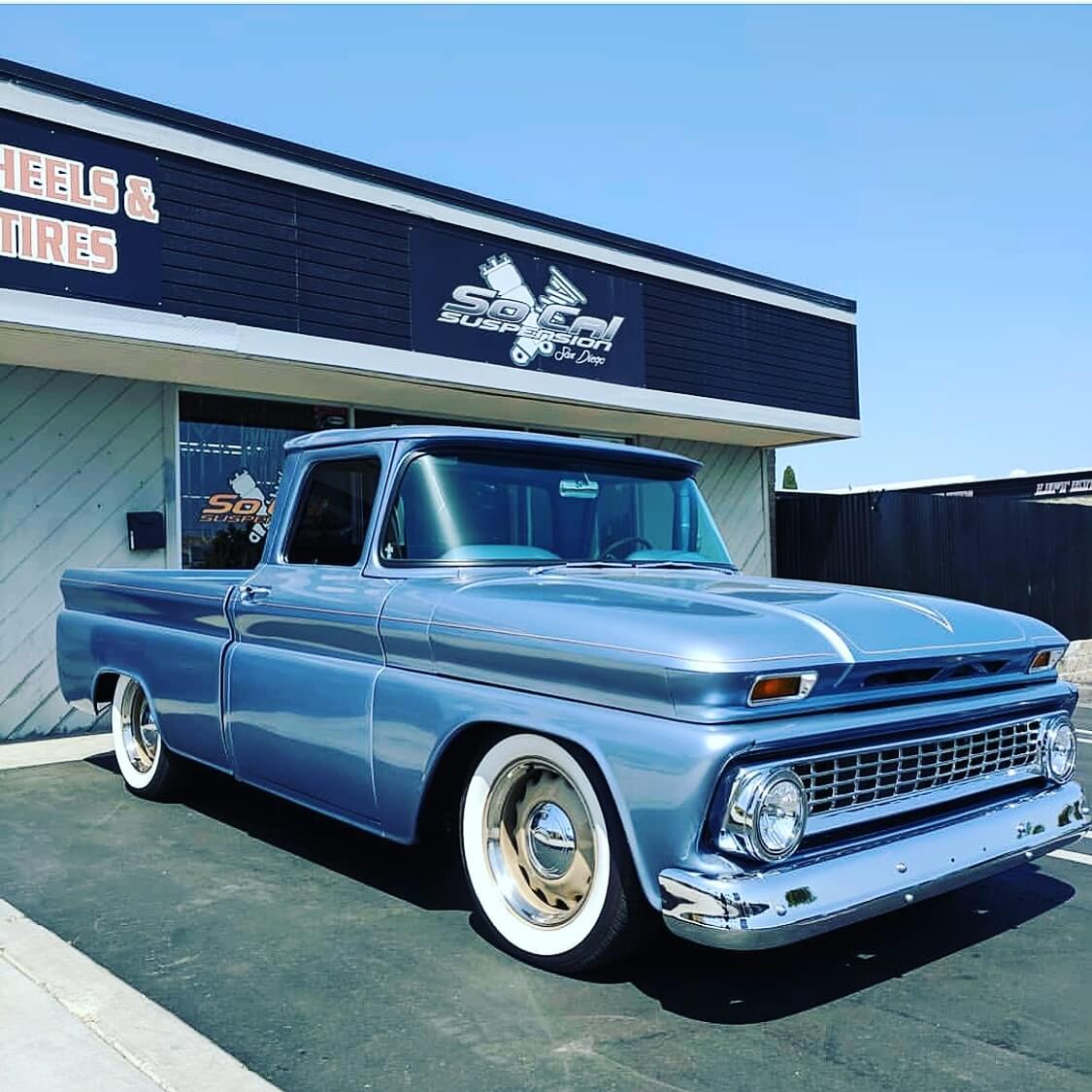 How Our Team Helps You
SoCal Suspension is the only suspension-specific repair and installation shop in Southern California. We've dedicated our lives to working on suspensions and genuinely love what we do. You get the SoCal Suspension Difference when you work with us, which includes attention to detail and a customer-first philosophy. Our highly trained team can:
Install and upgrade your lowering kit with ease and style
Ensure that your coilover is in great shape for years to come
Provide the unique low rider look that you want
Maintain your low rider when you need help with it
Provide detailed repairs when necessary
Create a friendly and welcoming atmosphere
See to your comfort whenever you visit us at our shop
At SoCal Suspension, we work together as a family and treat our customers like house guests. Our small team is a tight-knit group of highly professional individuals local to the San Diego area. We love the area and work hard to ensure our customers feel satisfied with our services.
Reach Out to Us Now
SoCal Suspension is Southern California's only suspension-specific mechanic, and we specialize not only in lowering your ride but also in lift kit installations. Our team can provide you with all the suspension repair and upgrade help you need to feel comfortable and happy with your ride. Don't hesitate to contact us at (619) 865-0121 to learn more about the different options available to meet your needs.