Tire Shop in San Diego, CA
Are you searching for a tire store in San Diego, CA? Your number one tire and wheel store in the area is SoCal Suspension. We are committed to providing our clients with the best service, attention, and care. This comes from having more than 30 years of working experience, which is hard to find. Our team of professionals is ready to assist you on your journey to buying new tires.
Different Types of Tires We Offer
We understand that buying new tires can be a headache, but it doesn't have to be. Let us help you find the perfect tire for your needs.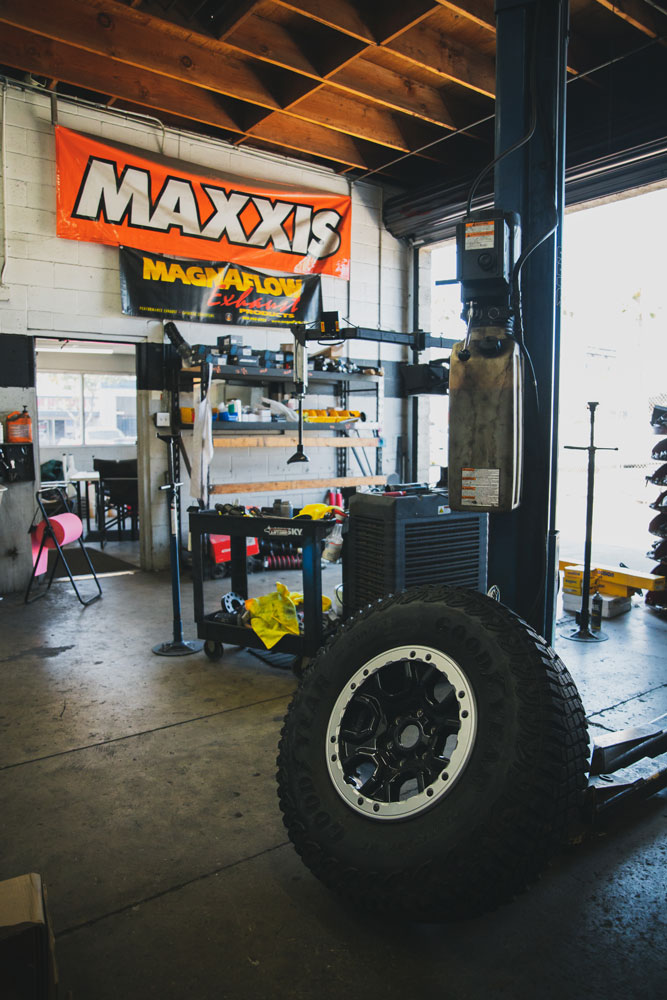 We offer the following tires:
All-Season Tires
These tires are perfect all year round, no matter the weather. They provide a reasonable ride, run quietly, and offer excellent grip in the snow and rain. No need to worry about not receiving enough traction for when winter arrives, because all-season tires will exceed your expectations.
Summer Tires
Just like all-season tires, summer tires are available in a variety. They are also called three-season rubber and are created to provide traction on wet and dry surfaces in warm and moderate weather. They help with steering and add just the additional amount of traction you need to stop your vehicle at less distance.
Winter Tires
Winter tires, also called snow tires, are created to provide extensive traction in snow and other winter conditions. Snow tires are ideal for snow and ice, and no other category of tires can match them, including all-wheel drive vehicles.
Things To Consider When Purchasing New Tires for Your Custom Car
Are you looking to buy tires for your custom car? Before you take the leap, here are some things to consider:
Tire Size
If you want to replace your tires with something similar, you will need to find the proper size. You can find the size directly on the tires. The first number indicates the tire width, and the second number represents the aspect ratio.
Speed Rating
Tires also contain a speed rating which indicates how fast they safely travel for a certain amount of time. The speed rating also indicates the overall performance of the tires.
Tread-Wear Info
You should also familiarize yourself with the tread wear info on the tires you are considering. This will help you estimate the number of miles you can expect your new tires to last.
Schedule an Appointment Today!
Are you ready to schedule an appointment with us, or would you like further information on tires, suspension repair, or a lift kit? Give SoCal Suspension a call today at 619-865-0121.