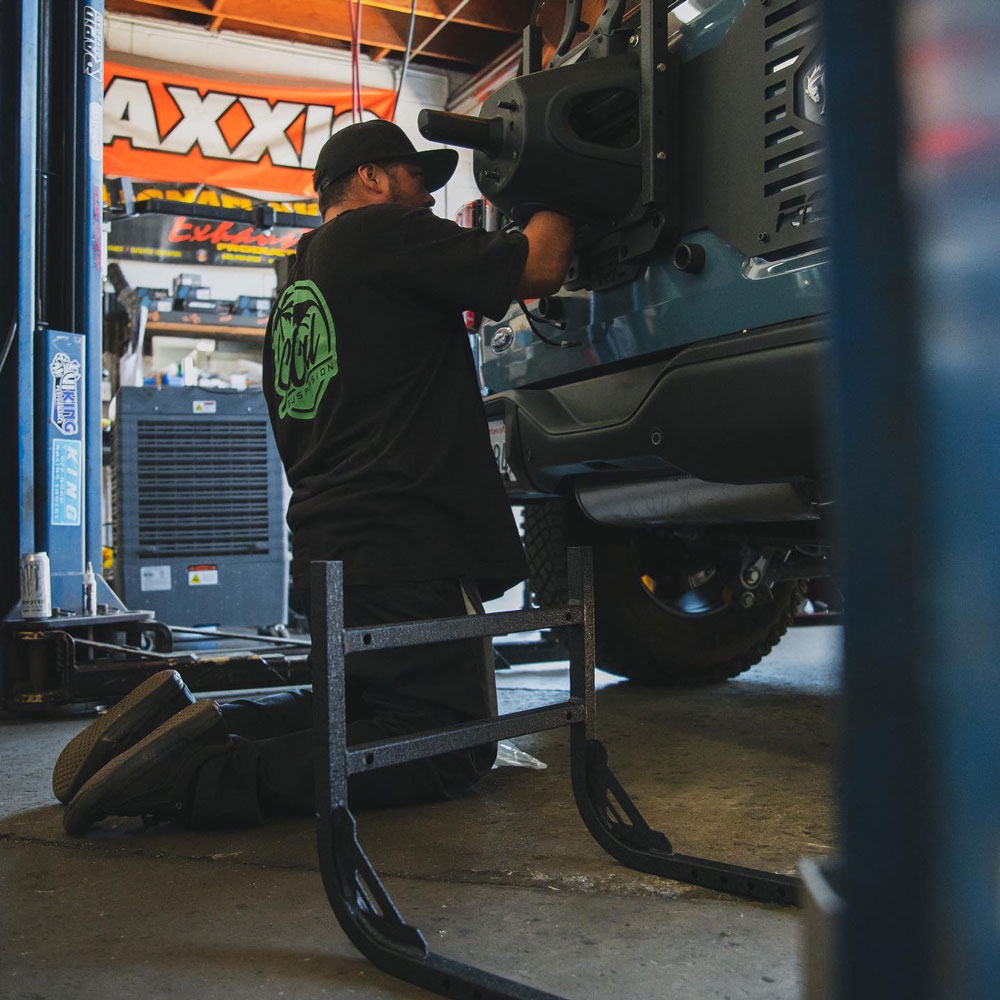 Customization Services in San Diego, CA
Does your vehicle need a little "bling?" Could your car or truck use a little more growl and power? You can go through your list of car manufacturers from the year, make, and model because, off the line, every type of vehicle lacks the appeal that customizations offer. From better traction to increased power, improved suspension, or aesthetic appeal, customizations also make a difference to many vehicles and their owners.
While all car manufacturers are not created equal, customizations can enhance, improve, and personalize virtually any vehicle. Are you looking for professional and expert customization services for your car, truck, or SUV? Then stop by SoCal Suspension today.
Our Industry Partners
Our expert technicians are experienced in several customization trends. We work directly with major industry leaders to provide our clients with the vehicle of their dreams. Rather than selecting a handful of the most expensive aftermarket parts, our shop analyzes how each component affects the overall performance and ride characteristics so that we are able to stay within your budget while ensuring the most harmonious possible outcome when each part is pieced together. Some of the industry partners that we work with frequently can be found below. For more questions about our partners contact us at (619) 865-0121.
Customize Your Car With SoCal Suspension
Do you live in or around San Diego, CA? Are you looking for reliable and professional customization services for your vehicle? Then look no further than SoCal Suspension for all your customization needs.
It doesn't matter if it is an MX model Mazda that needs more power or upgraded suspension or exterior features like a bumper guard to add some bite to your Jeep, the team at SoCal Suspension can help.
Are you looking for cosmetic, racing, off-road, or other types of customization services? Then bring your vehicle to SoCal Suspension, the people San Diego trusts for all their customization needs and services.
Customization Services for Your Car, Truck or SUV
It doesn't matter if it is a Jeep, Honda, Toyota, or Chevrolet, the chances are, at SoCal Suspension, we have been there and done that. From experience and expertise to a passion for cars, we look forward to helping you with all your customization needs for your vehicle.
SoCal Suspension is more than the premier suspension repair shop in southern California — we have over 30 years of experience customizing cars, and we are suspension experts. We also offer custom car wheels and tires — and don't forget to ask us about auto accessories too.
Welcome to SoCal Suspension, the home for all your vehicle's customization services and more. Contact us if you have any questions or to schedule your vehicle for service today.